FIT / FAST features the coaching and administration of Mike Czech, a top age group runner, triathlete, nutrition counselor, sports conditioning specialist, personal trainer and coach. Since 1990 Mike has ran in over 200 races of all distances and formats and has a comprehensive background in nutrition, weight loss and strength training. Equally important to his resume of successful racing and training is his sales and customer service background that makes you feel like a million dollar client. FIT / FAST is a personalized, one on one complete training experience that is about successfully achieving your goals within your lifestyle – or helping you change your lifestyle to what you want!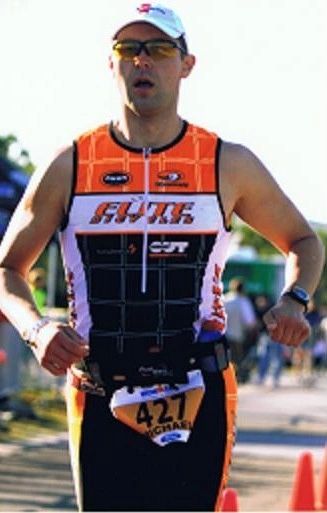 While the diversity of athletes working with Mike help him become more successful, the commonalities include:
-Most clients work over 50 hours a week and have heavy family obligations. Their children participate in several competitive sports.
-Most clients feel objective guidance can help them achieve their goals.
-Most clients are on a budget and need to optimize their dollar.
But whether you are a first time race finisher, age group winner, national championship qualifier, Ironman competitor, marathoner or 5k runner, weight lifter, a power forward, a child seeking an edge in your team sports, a sedentary adult looking for fitness or even someone stricken by Arthritis, you have a place at FIT / FAST because Mike will understand your needs. With near a 50/50 client mix of gender, Mike seeks to place you with other athletes training for like events, so that you can be part of a community.


Mike's educational background includes:
American Council on Exercise (ACE) Personal Trainer, Sports Conditioning Specialist and Group Exercise Instructor Certified
Triathlon Coach Certified by Dave Scott, Ironman Hall of Fame Inductee (via Team in Training Coaches Certification Program)
Road Runners Club of America Running Coach Certified
TRX Group Training Certified
Madd Dogg Star 3 Cycling Instructor / Mossa Group Ride / R30
American Red Cross CPR/AED Certified

Mike's performance highlights include:
4 Time Ironman Triathlon Finisher (PR )
7 Time Marathon Finisher (PR 3:35, Age Group win at Atlantic City Marathon)
5K PR of 18:04
1 mile PR of 4:42
Finisher of the 10 mile Swim for Kids swimming event
Head Coach, Team In Training – Southern New Jersey 2002
Head Coach, Arthritis Foundation Joints in Motion Marathon Team, 2005-2008
Head Coach, Girls On The Run, 2013-2014
Head Coach, Springfield NJ Coed Cross Country 2014-
2011 Finisher of the NJ Tough Mudder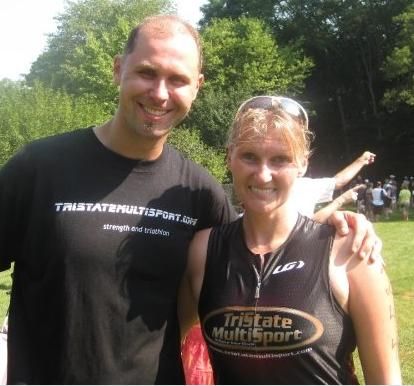 Mike's sports training experience includes:
Drew University (DIV III) Speed and Conditioning Coach, Women's Lacrosse
California State Univ Fullerton (DIV I) Softball, Claremont McKenna College (DIV III) Softball
Goucher College (DIV III) Tennis
Colgate (DIV I), MIT (DIV III) Field Hockey
Northern Indiana (DIV III) Baseball
Seton Hall Prep, Madison High School Varsity Lacrosse
Muhlenburg College (DIV IV) Baseball
Chatham, New Providence and Madison Youth Lacrosse, Baseball, Basketball , Field
Hockey and Football
Recreation Basketball Player and Coach for over 25 years
Summit, NJ National Record Holder Youth Swimmer, Strength Coach

Mike's corporate / institutional fitness experience includes:
Merck, Inc. - Exercise Instructor
Novartis, Inc. - Exercise Instructor
Maersk, Inc - Fitness Center Manager, Trainer and Exercise Instructor
Jet Professionals - A Division of General Dynamics - Wellness Consultant - Developing corporate fitness/wellness programs
Murray Hill Health & Racquet Club - Customer Service Management and Sales Consultant
Chatham, NJ / Springfield, NJ/Long Hill, NJ Public School System

Fully Insured and Certified - Coach Mike Czech undergoes a periodic state background check as per compliance rules with select employers and townships